Sponsors & exhibitors
Discover who's supporting and will be highlighted at Nanomed Europe 2023!
NME23 main Sponsors
Our warmest thanks to these fantastic partners who allow us to organize the greatest possible NME23 event.

About Izon
Precision. Accuracy. Integrity.

Izon Science (official website) brings precision and reproducibility to the world of nanoparticle separation and analysis. Specifically, Izon supports academic and industry scientists working with nano-sized biological particles, by designing and manufacturing solutions for particle isolation and physical characterisation. 
The qEV isolation platform has rapidly become a favoured method in the growing field of extracellular vesicles (EVs), where reproducible separation is essential to meaningful progress in biomarker development, EV research, and therapeutic applications. Izon's tunable resistive pulse sensing (TRPS) measurement system, together with the qEV platform, provide high-resolution insights into the physical characteristic of EVs, virus-like particles, and other nano-sized particles used in nanomedicine development
Don't miss IZON's Sponsor talk on June, the 20th. at 2PM (local time) at NME23!

About NanoFCM
Sizing. Concentration. Phenotyping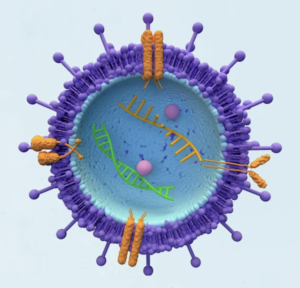 NanoFCM (official wbesite) Flow NanoAnalyzer provides a robust platform for single-molecule fluorescence detection in sheathed flow, useful for nanoparticle analysis (7-1000 nm) at the single-particle level. Precise measurement of ultraweak scattered light from single nanoparticles enables high-resolution size distribution in 1-2 minutes, comparable to electron microscopy.
The platform also allows multi-color fluorescence detection for biochemical properties analysis. Useful in life science, nanoscience, and nanotechnology studies, it's been sold globally to top institutions like MD Anderson Cancer Center, Mayo Clinic, NIH, and high-tech enterprises, demonstrating promising market prospects.
Don't miss NanoFCM's Sponsor talk on June, the 21st. at 2PM (local time) at NME23!
Sponsors of the Best talk & Best poster Awards
Supporting the rising talents in Nanomedicine present at NME23!

About Croda
Empowering biologics delivery

Croda Pharma is a leading partner for the development of excipients and the supply of high purity materials for pharmaceutical formulations. The company is focused on empowering biologics drug delivery, through its adjuvant systems, small molecule, protein, and nucleic acid delivery platforms. With a wide range of solutions for both human and animal health markets, the pharmaceutical portfolio is unsurpassed in its excellence. Croda Pharma's products, along with its in-house formulation and regulatory expertise, allows the company to meet its customers' most demanding formulation needs. The company is committed to enabling the next generation of drug delivery systems.
CRODA is the Sponsor of the NME23 Best Talk Award!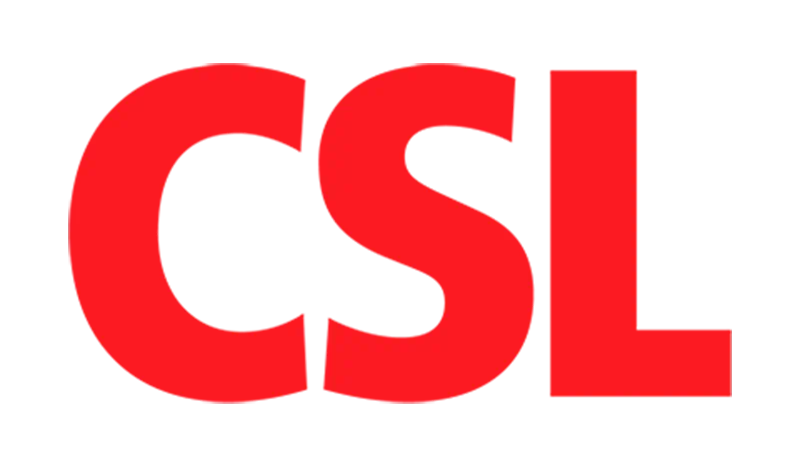 About CSL Vifor
Reimagining, Reinventing and Reinspiring
CSL is a leading global biotechnology company with a dynamic portfolio of lifesaving medicines, including those that treat hemophilia and immune deficiencies, as well as vaccines to prevent influenza.  Since our start in 1916, we have been driven by our promise to save lives using the latest technologies. Today, CSL – including our three businesses, CSL Behring, CSL Seqirus and CSL Vifor – provides lifesaving products to patients in more than 100 countries and employs 30,000 people.

Pioneer in iron-based therapies, CSL Vifor is a global leader in iron deficiency and iron deficiency anaemia therapies, with a history dating back to 1872, when pharmacist Caspar Friedrich Hausmann opened a pharmacy in St. Gallen, Switzerland. Since then, we have proven our ability to identify and serve therapeutic areas and patients with significant unmet medical need.
Building on our heritage and expertise in iron deficiency therapy, and together with our joint company Vifor Fresenius Medical Care Renal Pharma, today we have a strong and rapidly growing presence in nephrology, and we are committed to launching the next generation of therapies to truly address the full spectrum of kidney disease.
CSL is the Sponsor of the NME23 Best Poster Award!
Exhibitors at NME23
These great companies and partners will also have an exhibition booth at the NME23 conference, and look forward to meeting in person!